You are here: Home
/
Home
Welcome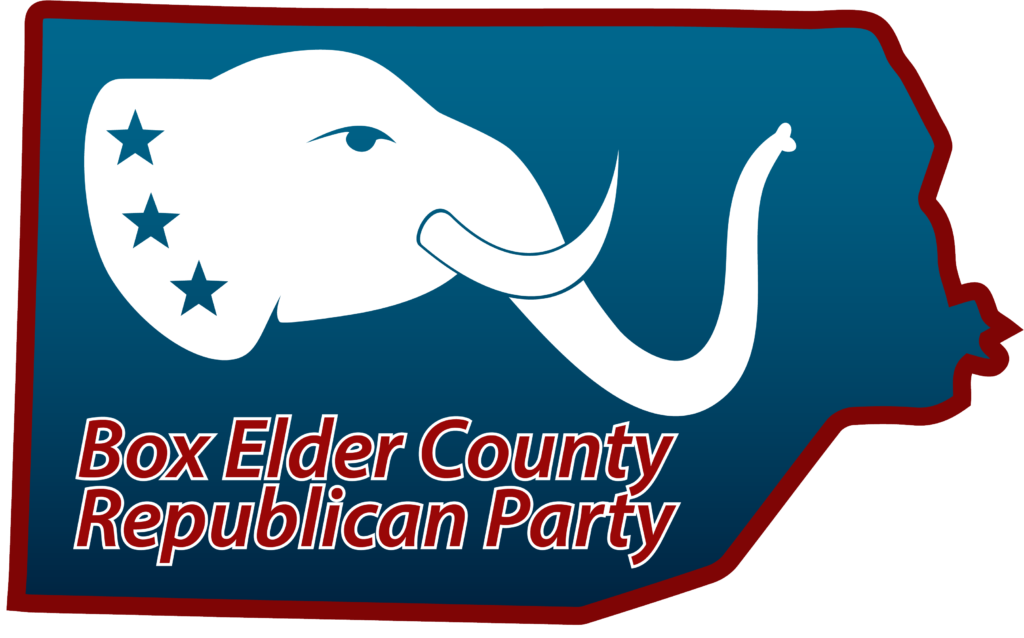 Click Below To Buy Tickets To The Annual Fundraiser
Our Mission
We believe that people should be free to live their lives with minimal regulation and interference from government through free enterprise, private initiative, and volunteerism.  We encourage all residents of Box Elder County to join us in working toward these worthy goals.
---
Our Leadership
Every two years the county delegates convene at an organizing convention where county party leadership is elected.
Four officers are elected to lead the party – Chair, Vice Chair, Secretary, and Treasurer.  This team works in conjunction with the State Party and with the County Central Committee to energize Republican voters, coordinate activities, help Republican candidates win elections, and manage party finances.
Seven other individuals are also elected at the organizing convention – two State Central Committee Representatives, two Legislative District Chairs, two Legislative District Vice-Chairs, and a Parliamentarian.
These eleven individuals form the County Executive Committee.
---
County Central Committee
This is the governing and policy-making body of the county party.  It consists of the entire Executive Committee, the Chair and Vice Chair of each voting precinct, all county-level Republican elected officials, and the State Legislators and Senator representing the County.  This committee meets on a semiannual basis to adopt a budget, deal with any necessary policy issues, and make high-level plans for annual county conventions.
---